Chinese company signs diatomite exploration agreement in Kenya
Source:China Daily 2019-12-03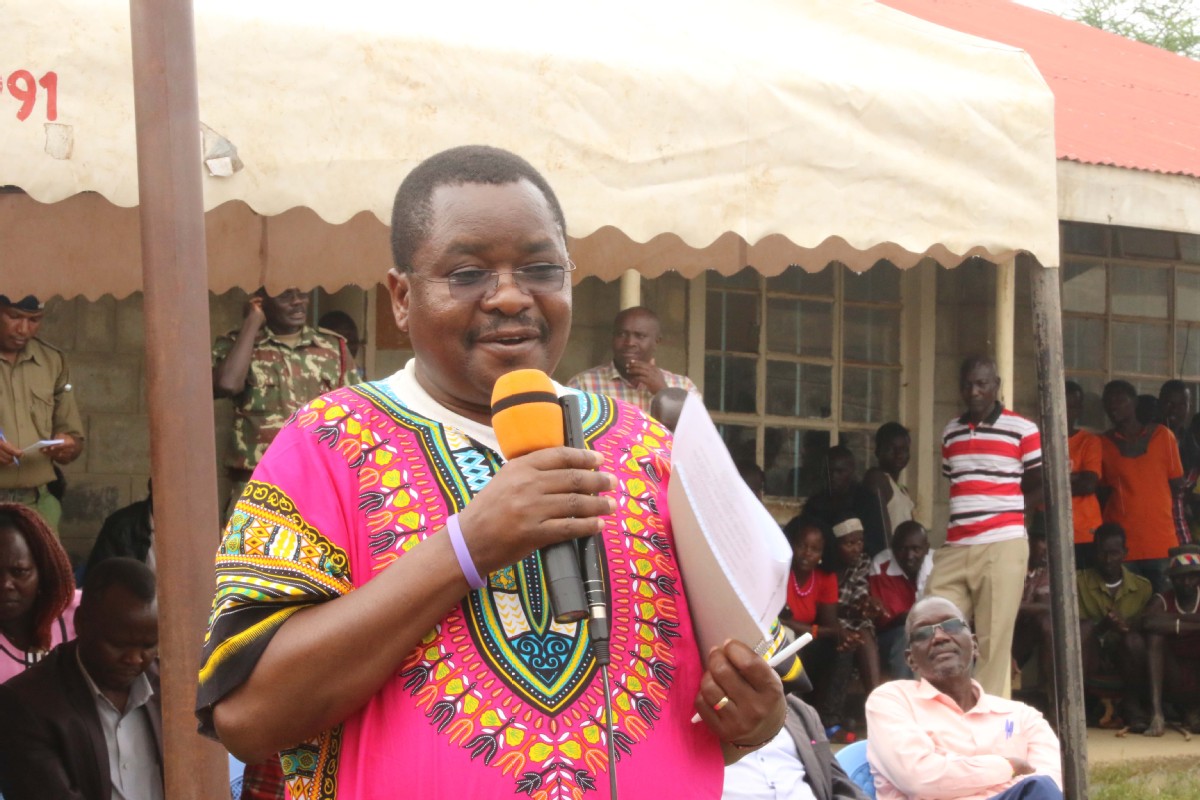 John Morangi Omenge, the principal secretary for the State Department for Mining, delivers a speech during the CDA signing ceremony. [Photo by Liu Hongjie/chinadaily.com.cn]
  Chuanshan International Mining Company (Kenya), a Chinese enterprise, signed the Community Development Agreement, or CDA, with a local community in northwest Kenya's Baringo county on Monday to explore diatomite.
  According to Han Ke, the general manager and a board member of Chuanshan International, diatomite is a white sedimentary rock occurring from sedimentary deposits. It is an environment-friendly resource and can be used in making paints and cement. Due to its unique honeycomb structure, it can also serve as a filter for beverages, filler in an absorbent for industrial spills as well as an abrasive in toothpaste.
  In his speech at the CDA signing ceremony, John Morangi Omenge, the principal secretary for the State Department for Mining in Kenya's Ministry of Petroleum and Mining, conveyed Kenya government's support to Chinese investors and expressed his hope that the whole community can benefit from the mining project.
  "We encourage the investors to employ local staff, especially the youth. Bring them more job opportunities through industrialization, upgrade the well-being of the residents in the community," said Omenge.
  It is estimated the mining project will create 1,500 job opportunities itself. It is just a starter for the cooperation between Chuanshan International and the local community. It has decided to build an industry park within the mining area, focusing mainly on health and medical areas.
  "We are glad to see that Kenya is making great endeavor to its industrialization through government plans such as Vision 2030 and Big Four Agenda, which is very similar to China's transformation progress from an agriculture country to an industry country. We therefore understand Kenyan people's eager for development very well and will make continued efforts to contribute Chinese wisdom and experience to our Kenya friends." said Wu Zhiqiang, the chief economist of Shandong Land and Mining Co. Ltd, which is the mother company of Chuanshan International back in China.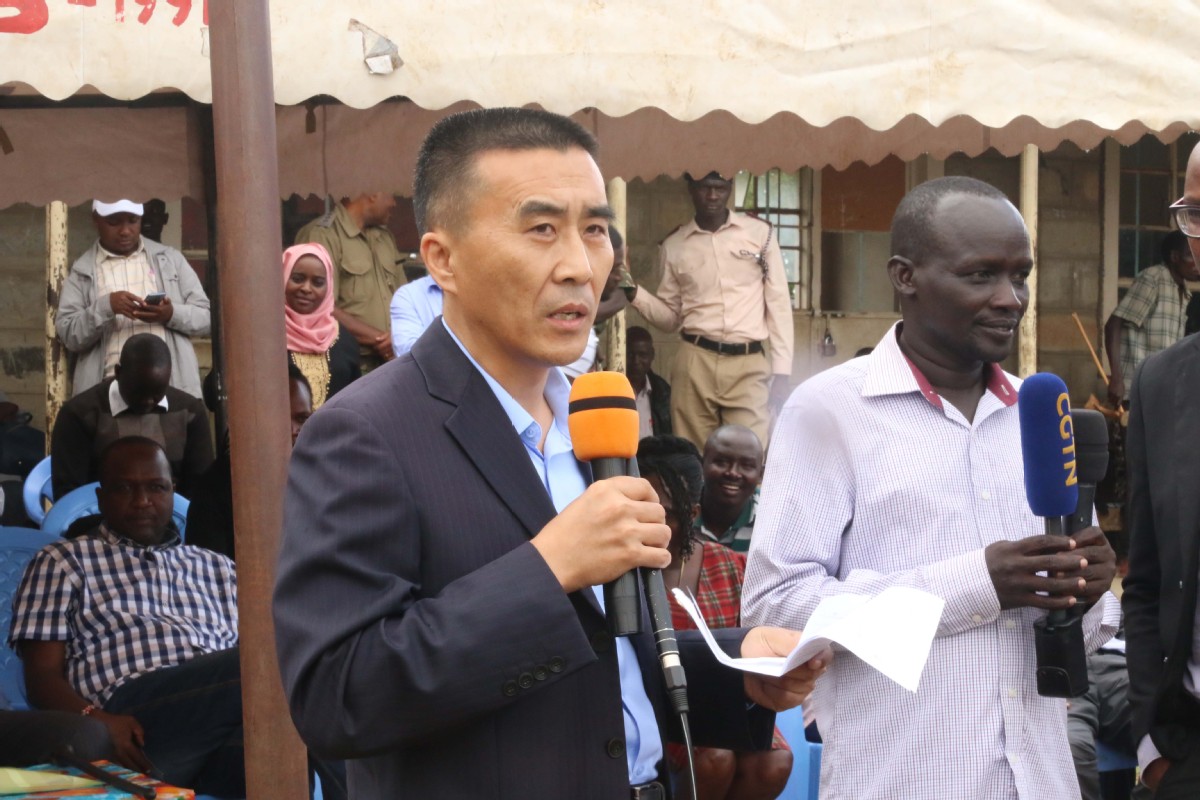 Wu Zhiqiang, the chief economist of Shandong Land and Mining Co Ltd, speaks during the CDA signing ceremony. [Photo by Liu Hongjie/chinadaily.com.cn]
  Wu was echoed by William Kasait Kamket, the constituency's Member of Parliament, who emphasized the importance of industrialization in raising people's level of living.
  "History experience has proved that only through industry can our people, community and nation become rich. We need to transform Baringo from an agriculture and nomad county to a special economic zone," said Kamket.
  Stanley Kiptis, the governor of Baringo county, also expressed his support and expectation to the mining project. "This is the first project under mining for peace initiative spearheaded by our President Uhuru Kenyatta to bring together conflicting communities. My administration will fully support this noble course which will transform the livelihoods of our people," said Kiptis.
  He added that the newly appointed CDA committee is comprised of a team from county government, national government officials, the investor, representative of both area member of parliament and member of county assembly, the community as well as the persons with disabilities.
  According to the general manager of Chuanshan International, the company has already acquired the exploration permit, mining permit, environment protection certificate and land use permit. After three years of preparation and early exploration, the mining project will soon be commenced together with the ground-breaking ceremony of the proposed industrial park.