Chinese Embassy in Kenya hosts Spring Festival reception
Source:China Daily 2020-02-03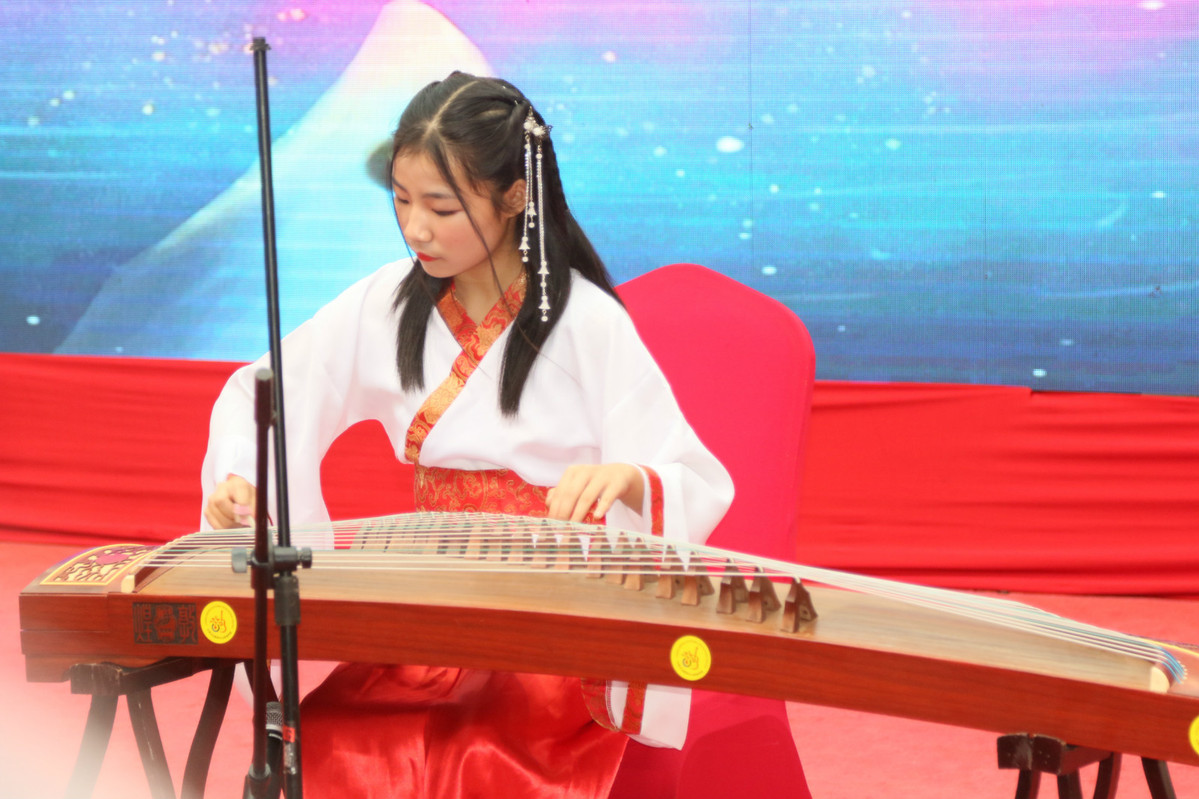 A musician plays theguzheng, a traditional Chinese instrument, during the Spring Festival reception hosted at the Chinese Embassy in Nairobi. [Photo by Otiato Opali/chinadaily.com.cn]
Wu Peng, Chinese Ambassador to Kenya, hosted the Chinese community in Kenya and invited guests to a colorful Spring Festival reception at the Chinese Embassy in Kenya on Jan 20.
While addressing guests at the dinner event, Wu expressed best festival wishes to the Chinese community in Kenya and their families on behalf of the Chinese embassy, and encouraged them to work hard to make greater contributions to the building of an international community with a shared and bright future for mankind.
Wu added the Chinese Near Year is a time to celebrate, a time to reflect on the past and a time to look to the year ahead.
The dinner was graced by a number of riveting performances from the Chinese community and students from the Confucius Institutes of Kenya's universities. The performances, a highlight of Chinese New Year festivities in the Kenyan capital, helped showcase the time-honored cultural heritage of China's ancient civilization.
This year Spring Festival has drawn interest from Kenyans, with cultural exchange activities on the rise in the country. They will continue to play a big role in improving relations between the Chinese community and their Kenyan hosts.
Among the activities lined up is a weeklong Chinese New Year festival to be held at Nairobi's Two Rivers mall, where guests will indulge in activities like the Chinese wishing tree, Chinese costumes and photo booth, kids zodiac center and Chinese art classes. Later on,the Chinese community will also hold a Spring Festival gala in February.
The Chinese New Year, also referred to as the Lunar New Year, is the most important traditional festival in the country and celebrated with activities surrounding Spring Festival. This year will be the Year of the Rat. In the Chinese zodiac, the rat symbolizes wit and dexterity, and also self-improvement in both diversity and adversity.
Otiato Opali in Nairobi, Kenya contributed to this story.